Free
Consultation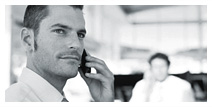 Before you hire Urgent Trademark, let us analyze your limited TESS &/or Internet search and review your entire situation, including names you may have found on your own to determine whether or not they legally affect you. We make sure you are not attempting to use confusingly similar names or untrademarkable names such as merely a surname, overly descriptive, geographically descriptive or deceptively misdescriptive or an mere ornamentation name. Besides similar or conflicting names, your channel of distribution, customers, related goods or services matter too.
Comprehensive
Research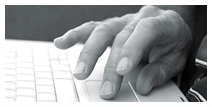 It is critical to get your research right before use and filing of your new trademark. Expertly accessing over 6500 business databases while specifically looking for conflicting trademarks and common law uses that may also vary in similar sound, appearance or meaning is the key part of determining legal availability. We analyze your research too. There is no need to take your completed comprehensive search to a trademark attorney for an extra hourly fee. If an trademark attorney is needed, we have three. Up to 3 names may be researched, until one legally clear name is found. Estimated 4.5 hours.
Competitive
Checks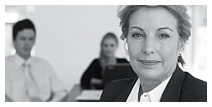 70% of the time confusingly similar hits or outright conflicting names are discovered during a comprehensive search. As we live in a fluid marketplace - names change, product lines are dropped, goods or services may need verification or companies may go out of business freeing up their former intellectual property that may seem to block your new use all the time - not just during today's times. Competitive checks are a central part of determining legal availability. Urgent Trademark's staff will jump on this aspect of your trademarking process as needed. Estimated 1 hour.
Trademark
Filing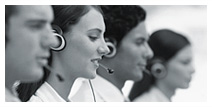 We'll complete your trademark application correctly because our staff has done over 75,000 State & Federal trademarks over the past 25 years. We will trademark your name, slogan or logo the right way so your trademark application will be accepted the first time without time delaying, hoop jumping office actions that most clients are not up too. We also routinely advise our clients of the best way to file to ensure maximal protection and to match their business situation. We will write your application for you. Each application is unique. Just like our clients! Estimated 2 hours.
5 HOUR COMPLETE TRADEMARKING SERVICE - START TO FINISH - BUSINESS NAMES, SLOGANS OR LOGOS.
CALL 800-5TRADEMARK or 800-587-2336.

services
Urgent Trademark's very unique trademarking services include:
Free Expert Consultation - We'll untangle your trademark situation. Call us for a consultation - anytime - 24/7.
Comprehensive Research - Know for sure your proposed name or logo is legally available or if anyone is infringing upon your IP rights - in sound, appearance or meaning, under USA, Canadian or International trademark law. Estimated 5 hours - per name, slogan or logo.
Competitive Checks - If conflicting or similar names found in our research, we will verify their active existence. Trademark attorney review & analysis - If a similar name needs to be discussed, we confer with one of our 5 expert trademark attorneys. Estimated 2 - 4 hours, per research report.
Trademark Filing - Federal USPTO, State or CIPO filing the right way, the first time. 2 - 4 hours estimated. EUIPO next day.
Proof of work provided - We'll provide you and your attorney with copies of our work and reports for your archives.
Please note: Conflicted or similar names that need extensive competitive checks and/or attorney consultations may necessitate an extra day or two. If your name, slogan or logo is legally clear, without similarities or conflicts to be verified & can be analyzed by one of our trademark attorneys quickly, then we will complete your trademark filing in just 5 hours. Orders must be placed by 11am EST for our Wasington DC office. Up to 3 names may be comprehensivey researched, until one legally clear name is determined.
"If Your Trademark Research Isn't Comprehensive - Then It Isn't Done!"